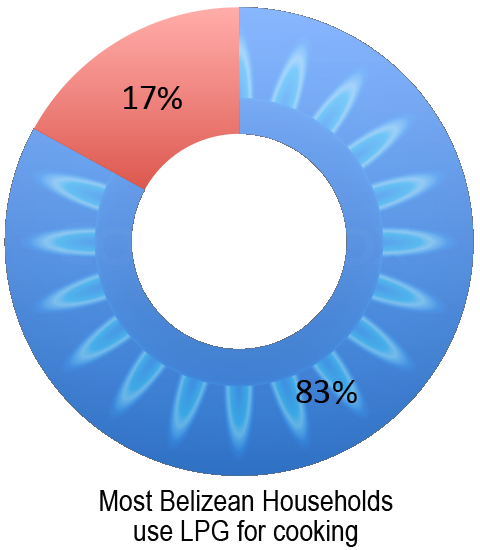 LPG as a fuel source is becoming more and more vital in the domestic energy mix. Some 83% of Belizean Households use LPG for their cooking needs and there is a growing trend of LPG use as an alternative fuel for vehicles and agricultural processing.
The districts with the largest LPG consumption are the Belize and Cayo Districts which collectively accounts for 60% of consumption.  The Orange Walk, Corozal and Stann Creek Districts accounts for 13% 11% and 11%, respectively; while the Toledo District accounted for 5%.
The wholesale price will be determined by the industry regulator, the Belize Bureau of Standards, using a pricing methodology set out in Regulations.