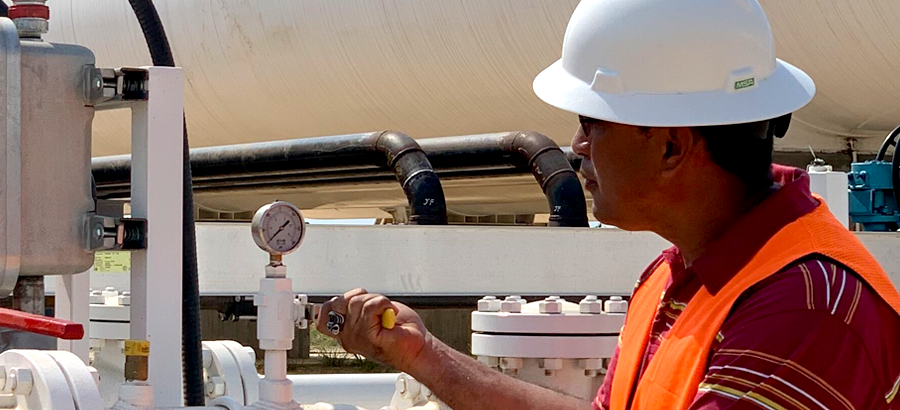 The National Gas Company (Belize) Ltd. was conceived, designed and made reality by Belizean energy professionals, trained in Belize's Oil & Gas sector. These Belizeans include experts in Engineering, Finance, Gas Logistics and Marketing, Project Management, Social and Environmental Management Systems, trucking and hydrocarbon logistics and human resources. NGC is a Belizean company that hires Belizeans.
The company's core leadership team brings to the project over 70 years of combined experience in the energy sector.
Dr. Gilbert H. Canton – Managing Director
Dr. Canton is a Mechanical Engineer with many years of experience and proven leadership in the energy industry. He has served a number of professional roles and social affiliations including Chief Executive Officer of Belize Natural Energy, Executive Chairman of the Public Utilities Commission, President of the Belize Chamber of Commerce & Industry, member of the Agricultural Engineering Honor Society and Chairman of the Transport Advisory Council.
Christopher McGann – Finance
Chris is an experienced Financial Manager skilled in Enterprise Risk Management, Business Planning, Analytical Skills, Banking, and Economic Research.
Erin Ryan – Project Development & Human Resources
Erin is a seasoned Project Development and HR professional with 18 years of experience, certified as a Senior Professional in Human Resources (SHRM-SCP) and a Global Remuneration Professional (GRP). Her expertise includes talent management, organizational development, training and development, leadership and management coaching.